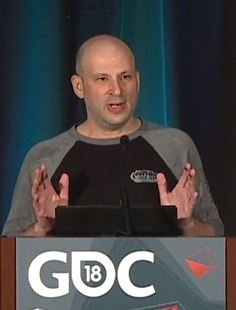 I am currently Lead Technical Artist at Respawn Entertainment on an unannounced title.
Prior to Respawn, I worked on World of Warcraft at Blizzard Entertainment as a Senior Pipeline Technical Artist, writing tools for the riggers and animators, and often building rigs or touching assets myself.
I've been working in Game Development for over 25 years. I have previously worked as a 3D Artist, Animator, Lead Artist, and Technical Artist at Sierra Online, 3DO, Visual Concepts, Sega/Secret Level, and Zenimax Online.